ECOWATER COMPACT SERIES WATER REFINING SYSTEM®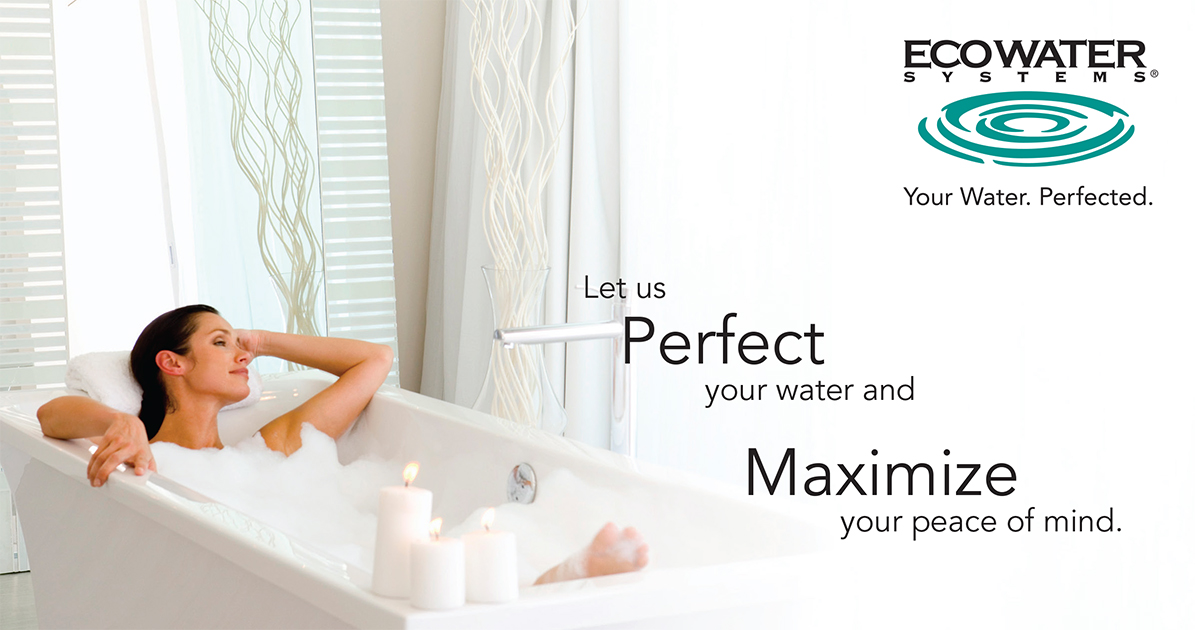 The Latest Technology for Water Treatment
HydroLink Plus® Wi-Fi and Smartphone App Monitoring

HydroLink Plus® – Wi-Fi enabled technology sends continuous and excessive water use, system error, low salt and service reminder alerts, including a water-to-drain sensing alert notifying you when an excessive amount of water is going to drain.

Water Meter

Allowing for chemical feed dosing, flow switch operation and water use information.

Patented Electronics Digital Demand Module

Sophisticated, yet easy-to-use electronics capture historical usage patterns to
predict future needs for precise regenerations.

High Quality Fit and Finish with Dampened Hinge Salt Cover

Multi-Wrap Fiberglass Reinforced Resin Tank

Durable tank liner will not deteriorate, rust, or corrode.

Full One-Inch Riser with Self-Cleaning Distributors

One-inch diameter for increased flow rates, which ensures that household demand
is adequately met. Distributors exhibit excellent flow rates and are cleaned
automatically by counter-current water pressure.

Coconut-Shell Carbon with Lifetime Warranty

Filters the water throughout the home without compromising water flow. Reduces
chlorine taste and odor, extends resin life and eliminates the need for a separate
carbon filter and filter changes.

Patented Stratified Resin Bed with Lifetime Warranty

Layered mix of fine and standard size resin provides superior filtration and iron
removal without sacrificing flow rate capability.

Positive-Action Brine Valve

Snap-together construction eliminates use of solvents that may contaminate water.
Positive action helps prevent overfilling.

Automatic Salt-Level Detection

Simply add salt, no salt level setting required. Our integrated sensor will detect the salt level and alert you when the salt level is low.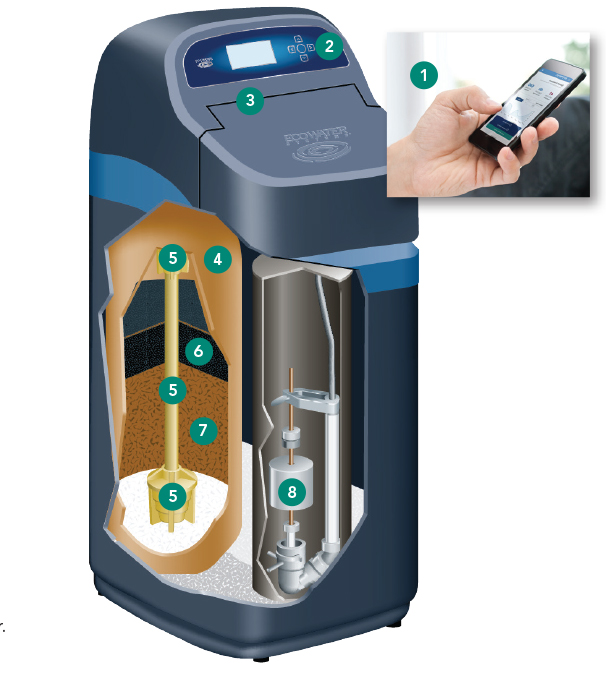 | | |
| --- | --- |
| | 300 Refiner Boost |
| Efficiency (gr./lb. @ min. lb. salt dose) | 3,680 @ 0.9 |
| Hardness Capacity (gr. @ max. lb. salt dose) | 7810 @ 3.6 |
| Certified Flow Rate (gpm @ psi) | 4 @ 2.4 |
| Intermittent Flow Rate (gpm @ psi)1 14 @ | 14 @ 15 |
| Resin Bed (lbs.) | 19 |
| Maximum Water Hardness (grains per gallon) | 60 |
| Maximum Clear Water Iron (ppm-Fe)2 | 2 |
| Maximum Chlorine (ppm) | 4 |
| Approximate Water Used Each Regeneration (gal.)2 | 20 |
| Salt Storage Capacity (lbs.) | 200 |
| Supply Water Pressure Limits (psi)3 | 20-125 |
| Supply Water Temperature Limits (°F / °C) | 40-100 / 4-38 |
| Chlorine Taste and Odor Reduction (gallons at 1.0 ppm)4 | 456,0005 |
| Ambient Temperature Range (°F / °C) | 35-150 / 2-66 |
| Plumbing Connection (inches) | 1 |
Electrical Requirement, 120V, 50/60Hz
1 Intermittent flow rate does not represent the maximum service flow rate used for determining the refiner's rated capacity and efficiency. Continuous operation at flow rates greater than the certified flow rate may affect capacity and efficiency performance. The validity of these flow rates is verified by NSF. 2When operated at 35 psi water pressure. 3Maximum pressure for Canadian use is 7.0 Kg/cm2.
4 Typical residential chlorine concentration is 0.5 to 1.0 ppm. 5From independent laboratory test data.
Not available for sale in California.
WARRANTY
For the lifetime of the original owner, the media will be free of defects in materials and workmanship, and to reduce chlorine taste and odor from a municipal water supply.
For the lifetime of the original owner, the salt tank and mineral tank will not rust, corrode, leak, burst, or in any other manner fail to perform their proper functions.
 For a period of ten years, the valve body will be free of defects in materials and workmanship and will perform its proper function.
 For a period of seven years, the electronic faceplate will be free of defects in materials and workmanship and will perform its normal function.
 For a period of five years, all other parts, including the HydroLink® remote will be free of defects in materials and workmanship and will perform their normal functions.