Energy Stone Shower Filter
A Healthier Shower Experience
| | |
| --- | --- |
| Rated Capacity (in US Gallons): | 30,000 gallons or 6-12 months |
| Max. Operating Temperature: | 140ºF / 71ºC |
| Approximate Flow Rate: | 2.5 gal/min (9.46 L/min) |
| Min Working Pressure: | 30 PSIG (206.8 kPa) |
| Housing Construction: | High Impact ABS |
| Min Operating Temperature: | 34ºF / 1ºC |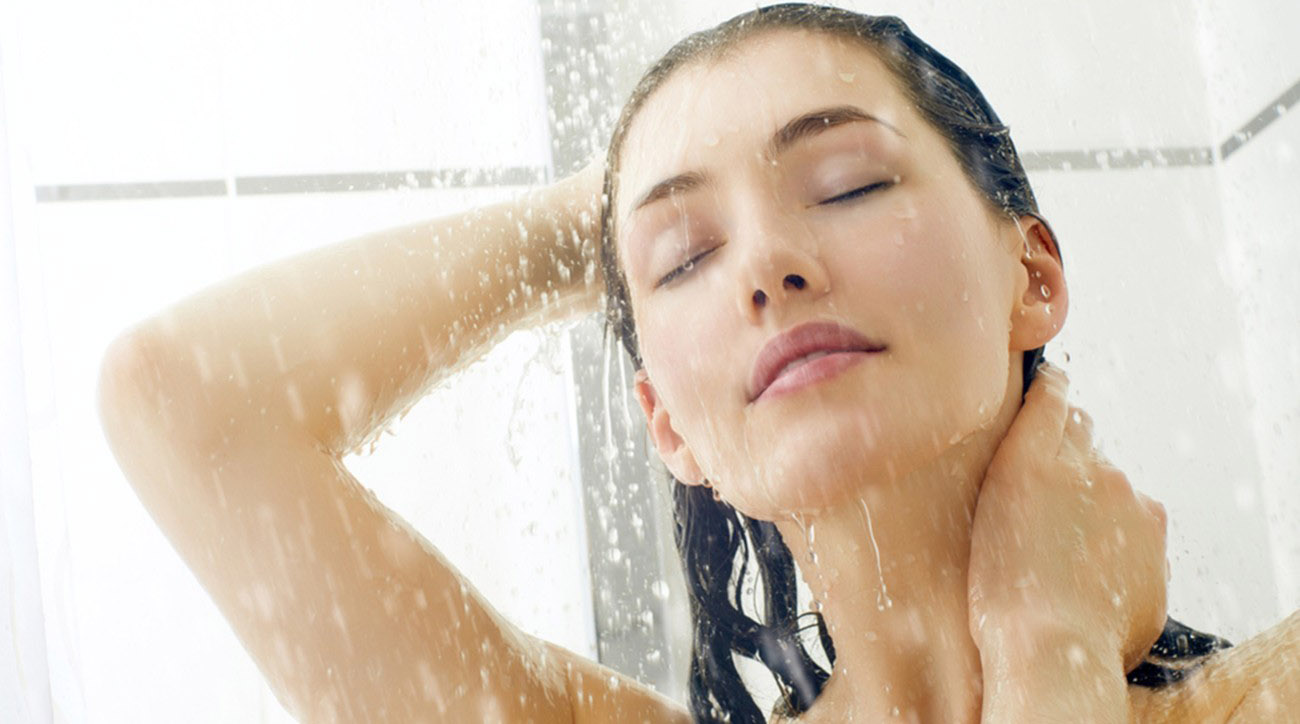 Super Growth Energy Stone will elevate your shower experience to a level unmatched by any other shower system. Far-infrared energy contributes to healthier skin and improves hair conditioning. Healthy negative ions promote increased alertness while imparting refreshing, invigorating energy.
The far-infrared energy and healthy negative ions, and water that is softer to the skin provide a luxurious and healthier shower experience.

KDF-55: Delivers more than 30,000 gallons of up to 99% free chlorine removal. Provides 6-12 months of cartridge service for one to three persons, depending on the amount and length of showers taken, and water quality. Skin irritations and hair problems associated with chlorinated water are significantly reduced.
Anisotropic Ferrite Magnet: Despite the importance of the magnetic field today, people have a deficiency in it. This phenomenon is called "magnetic field deficiency syndrome", it was discovered fifty years ago a Japanese professor Nakagawa. A reason for this deficit was present abundance of equipment and other items made of metal, which strongly attract the magnetic field, thus distorting its natural distribution. A manifest lack of a magnetic field in the form of increased fatigue, decreased performance, general weakness, headaches, sleep disorders, diseases of the musculoskeletal and cardiovascular systems, disrupting the digestive process, dermatological problems, and many other health problems.
Help in the treatment of "magnetic field deficiency syndrome" is called magnetic therapy, acting on the human body by means of low-frequency magnetic fields. And one of the best tools for this therapy is magnetic water.
Calcium Sulfite: have the ability to remove free chlorine in extraordinary large capacity and very short reaction time, the efficiency rate is more than 99% s, the reaction time as long as 0.8 seconds.
Herbal Stone: The mineral media in each filter is designed to slowly release critical trace minerals such as Silica, Magnesium, Calcium, and Potassium. These trace minerals have been found to improve cellular function and now added to many nutritional supplements.