New FORMULA multi-stage shower filter: to the blend of Active Carbon, Calcium Sulfite, KDF-55 is added Silver ceramic balls. New Silver helps in the Breaking down of Bacteria in tap water.
High-Performance water shower filtration ensures a LARGE FLOW RATE, effectively REDUCE over 97% of CHLORINE in addition to impurities, bacteria, heavy metals, lead, iron.
Shower purifier PREVENTS skin aging and IMPROVES the condition of your nails, RESTORES damaged hair and REMOVES unpleasant smells.
Universal filter COMPATIBLE with ALL TYPES of showerhead including standard faucet, handheld shower systems, rain showerheads, inline faucet.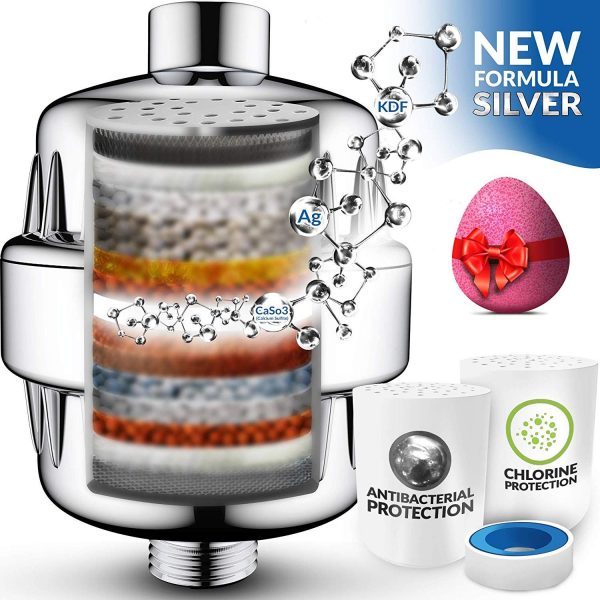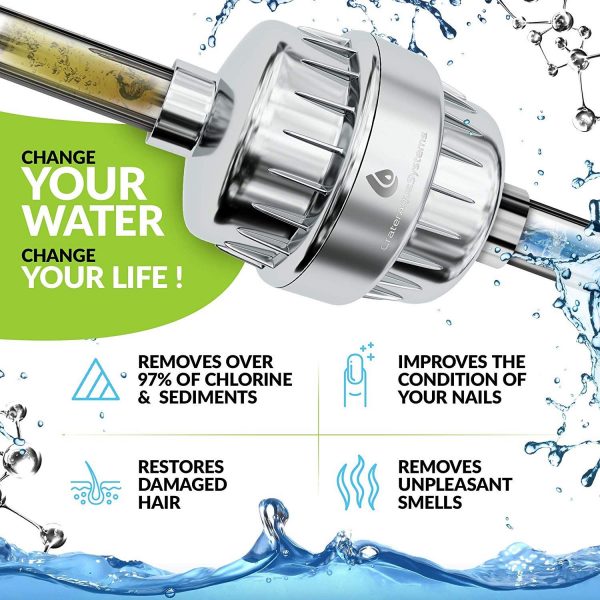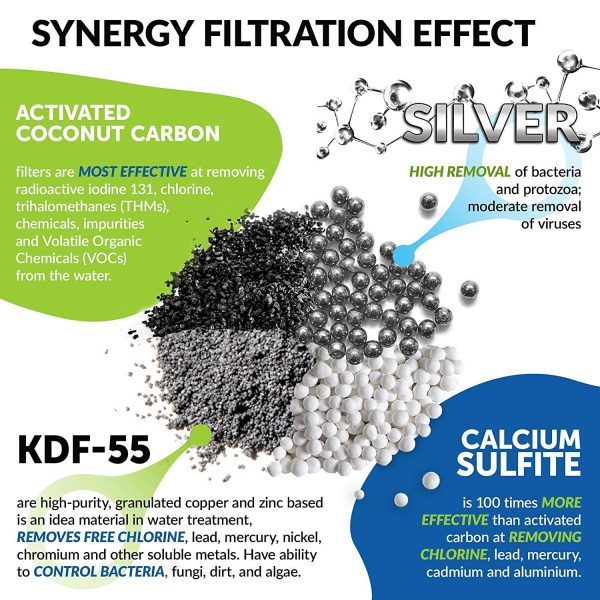 Next step is to know what is the right solution for your home.
Simply fill out the form to get a quick quote, and our water expert will contact you within 24 hours.