Intelligent РМ2.5 particle sensor
Real-time display РМ2.5 quantitative value
Remind time of changing filter
Child lock
Touch control panel
Charge device remote control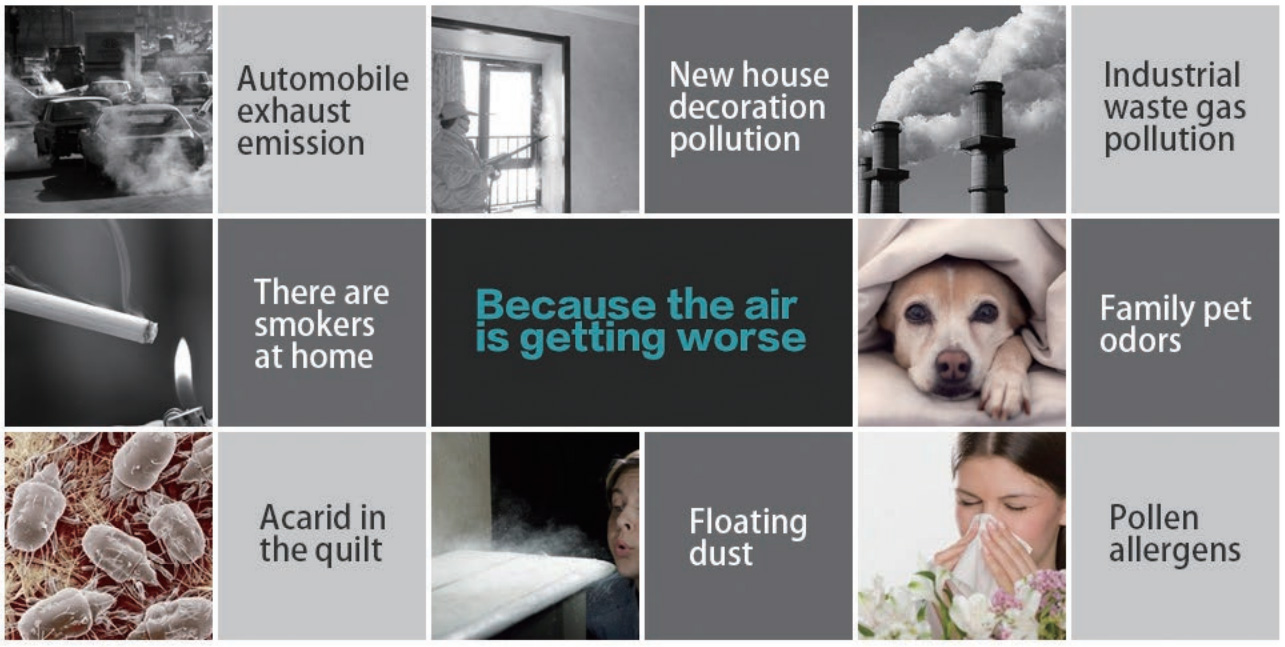 Don't let yourself and your family be filter
We need fresh air in our lives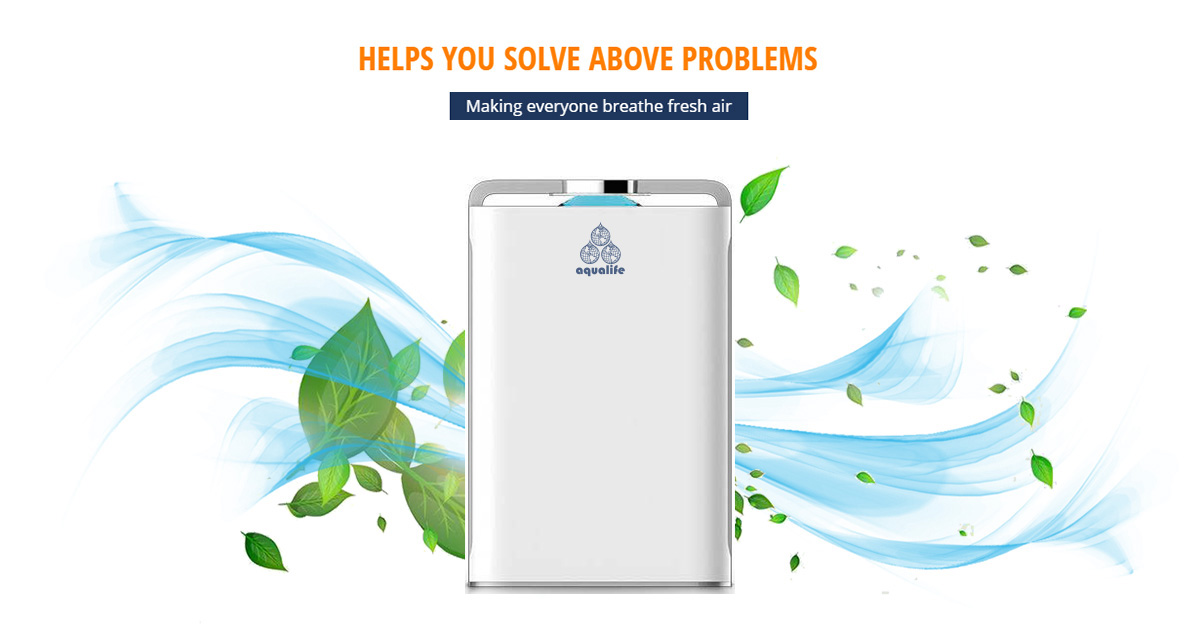 Seventh purification allows for further fine
Intelligent sensor system
It can automatically adjust air purification system according to the space' s air quality It can adjust fan speed according to the air quality, quality display:
 Bad (Red)    Ordinary (Yellow)    Good ( Green)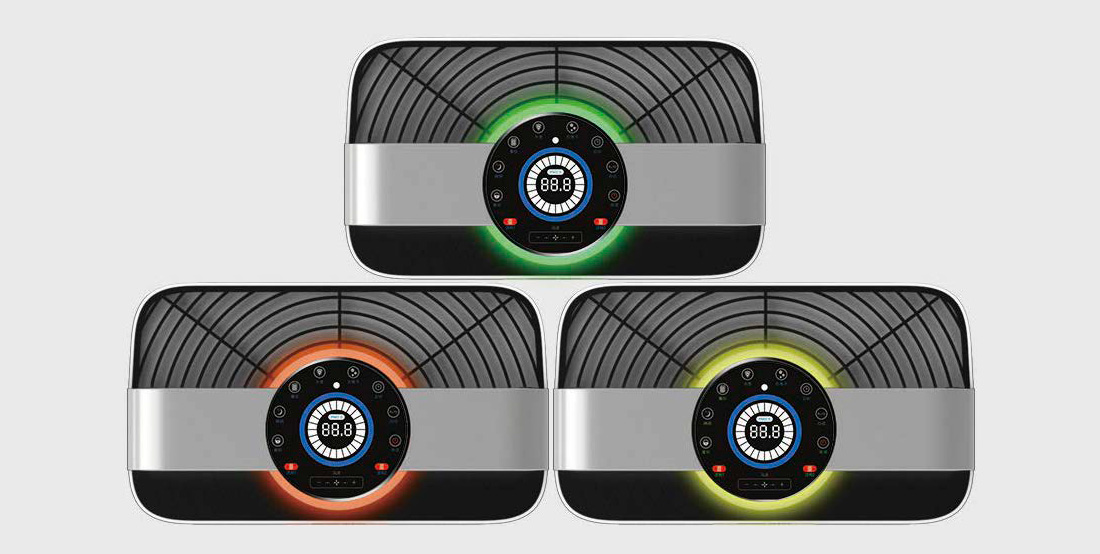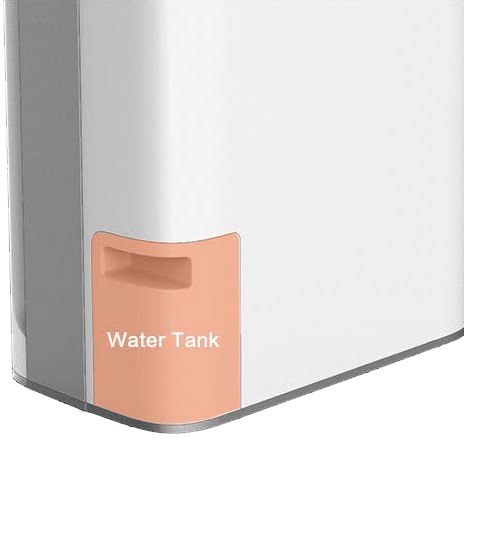 The machine has а humidification function, in the dry weather сап open the humidification function. The functions of humidification:
1. Increase air humidity and improve people's breathing quality. Effectively remove the air in the musty, smoke and odor, so that the air is more fresh.
2. Moisturize t.he skin,more beauty.
3. То promote human facial cell Ыооd circulation and metabolism, relieve nervous tension, eliminate fatigue.